Choose The Bayview Roofing Collection for Your Next Roofing Solution
Why should you choose the Bayview Roofing Collection? There are so many positives and added benefits compared to other roofing materials.
Durability
Lightweight
Unique Design
Energy Efficient
Environmentally Friendly
Complete Colour Matching System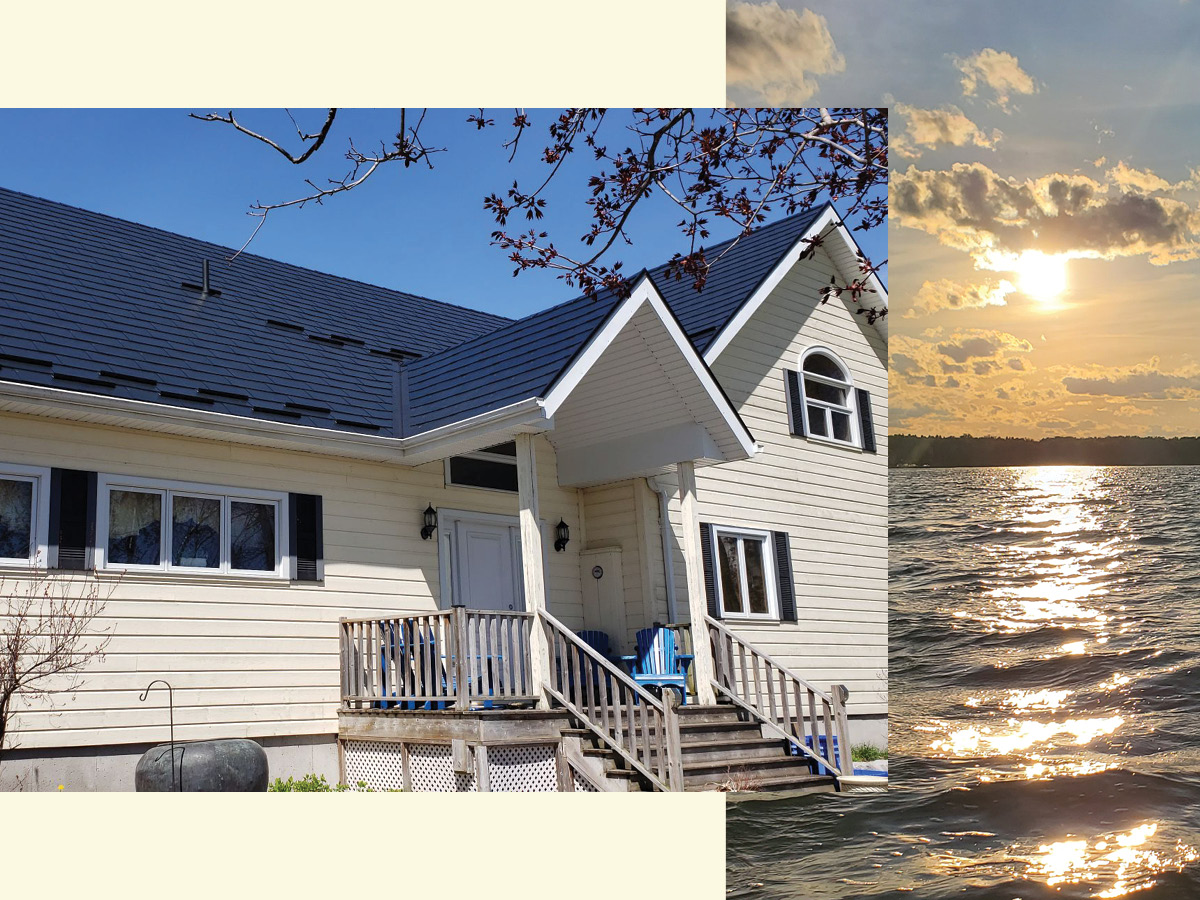 Durability
The Bayview Roofing Collection shingles are manufactured from .022" thick aluminum, one of the heaviest on the market. We take it one step further by double embossing the shingles for added strength and durability that will last a lifetime.
Since aluminum is an inorganic product and won't decompose, curl, crack, rot, rust or burn, it makes it an excellent long-term roofing solution. Did you know all of these characteristics of aluminum?
Well, what about the fact that our aluminum Shake Shingle can withstand up to a category two hurricane or winds up to 170 km/hr? (CCMC13613-R approved). Watch our wind test video here.
The Bayview Roofing Collection shingles and Snap-On roofing are both coated with Fluropon. The Fluropon coating is a high-performance finish that provides superior resistance to UV rays that result in exceptional colour retention and reduced chalking.
Lightweight
A substantial benefit to having an aluminum roof is its weight. The shingle weighs less than 50lbs per 100 sq/ft and won't add any significant weight to your roof's structure. Aluminum doesn't absorb moisture, which is another factor to consider because it won't add more weight to your home after rainfall or during the winter/spring months. Since aluminum is such a lightweight material, it's perfect for any home, especially if the structure is older and can't load bear a heavier roofing material.
Unique Design
The Bayview Roofing Collection is the new evolution of roofing when it comes to its design. The design of the aluminum shingle allows airflow underneath the shingle to help reduce condensation and heat build-up. The 1" locks at the top and bottom of each shingle provide the installer with the chance to correct the roofline and square the roof off properly.
Energy Efficient
Aluminum is a natural and excellent reflector of heat, and it's why the Bayview Roofing Collection is the perfect roofing solution. Aluminum resists thermal transfer and reflects the sun's energy away from your home. Why is this important? It helps keeps your home cooler in the summer months, reducing air conditioning costs.
Complete Colour Matching System
The colour range of the Bayview Roofing Collection is extensive and consists of 9 solid colours and 7 Simcoe Series patterned colours. Not only is there a complete line of roofing trims available in the same colours and finish, but your roof can be colour matched to your eavestrough, soffit, fascia, or aluminum siding.
Choosing a new or replacement roof can be a daunting task, but with the added benefits of a Bayview Roofing Collection roof that includes a limited 50-year warranty, you can't go wrong!
Let us help you find your perfect Bayview Roofing Collection roof today! View our products here on our website, or visit one of our five retail locations.